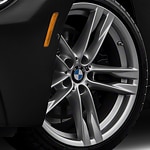 The BMW 6 Series is a dynamic sports car. It can get a maximum of 30 MPG on the highway. This vehicle helps feel the need for speed. You can go from 0 to 62 miles per hour in just 5.3 seconds. It can reach a maximum speed of 155. The BMW 6 Series also has many interior features that you can enjoy.
You can use the antilock braking system. The system is designed to reduce brake pressure. It will also help reduce the stopping distance. Additionally, this vehicle has a multi-function steering.
Power steering is another feature that you can enjoy. It is designed to help you reduce the steering effort. It will be a lot easier for you to maneuver or turn your vehicle. This vehicle also has brake assist in order to help you avoid a collision.