Research the New 2023 BMW i4 in O'Fallon IL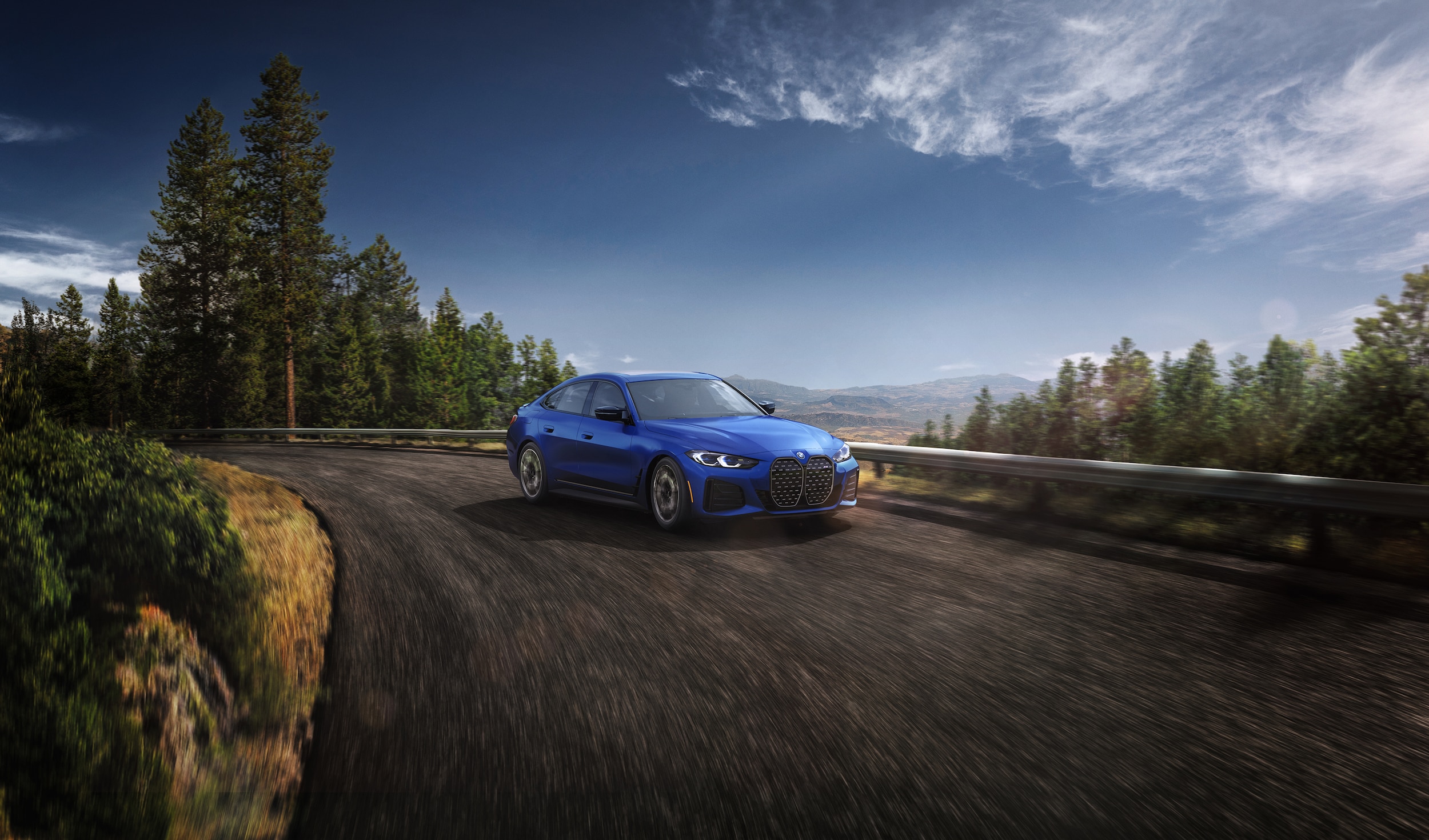 The New 2023 BMW I4 Is a Step Forward in Electric Performance
For years, BMW has been at the pinnacle of premium automotive innovation. The launch of the new BMW i4 is another big step for this iconic company. This stylish and appealing electric vehicle is packed with features to meet the demands of all our customers here in O'Fallon, IL. Here is a breakdown of some of the features it has in store for you at Newbold BMW!
Trims
The new BMW i4 comes in several distinct trims:
eDrive35: The base eDrive35 provides a luxurious cabin, excellent performance and lots of advanced technologies.
eDrive40: The eDrive40 upgrades the BMW i4 with more power but keeps the style and features of the eDrive35.
i4M50: The i4M50 is a worthy addition to BMW's M-series models, boasting incredible power ratings, acceleration times and a top speed of 124 mph.
Interior
The interior of the BMW i4 is nothing short of luxurious. It boasts a sleek and modern design, with ample legroom and headroom for driver and passengers alike. The seats are comfortable and supportive, making long drives out of Highland, IL a breeze. The i4's cabin is well-equipped and features an impressive, sleek and modern design. It features leather upholstery, beautiful wood trim, plenty of leg and headroom and much more. The dashboard features a large display system that covers almost two-thirds of dash.
Exterior
The new BMW i4's exterior has an aggressive but sporty look. It features a sporty front grille, sharp LED headlights and a sculpted body with a low profile and minimalistic lines. Its coupe-like aerodynamic design helps to reduce wind resistance, making it more efficient and environmentally friendly. Fairview Heights shoppers can choose from available colors like Alpine White, Black Sapphire Metallic and Mineral Gray Metallic.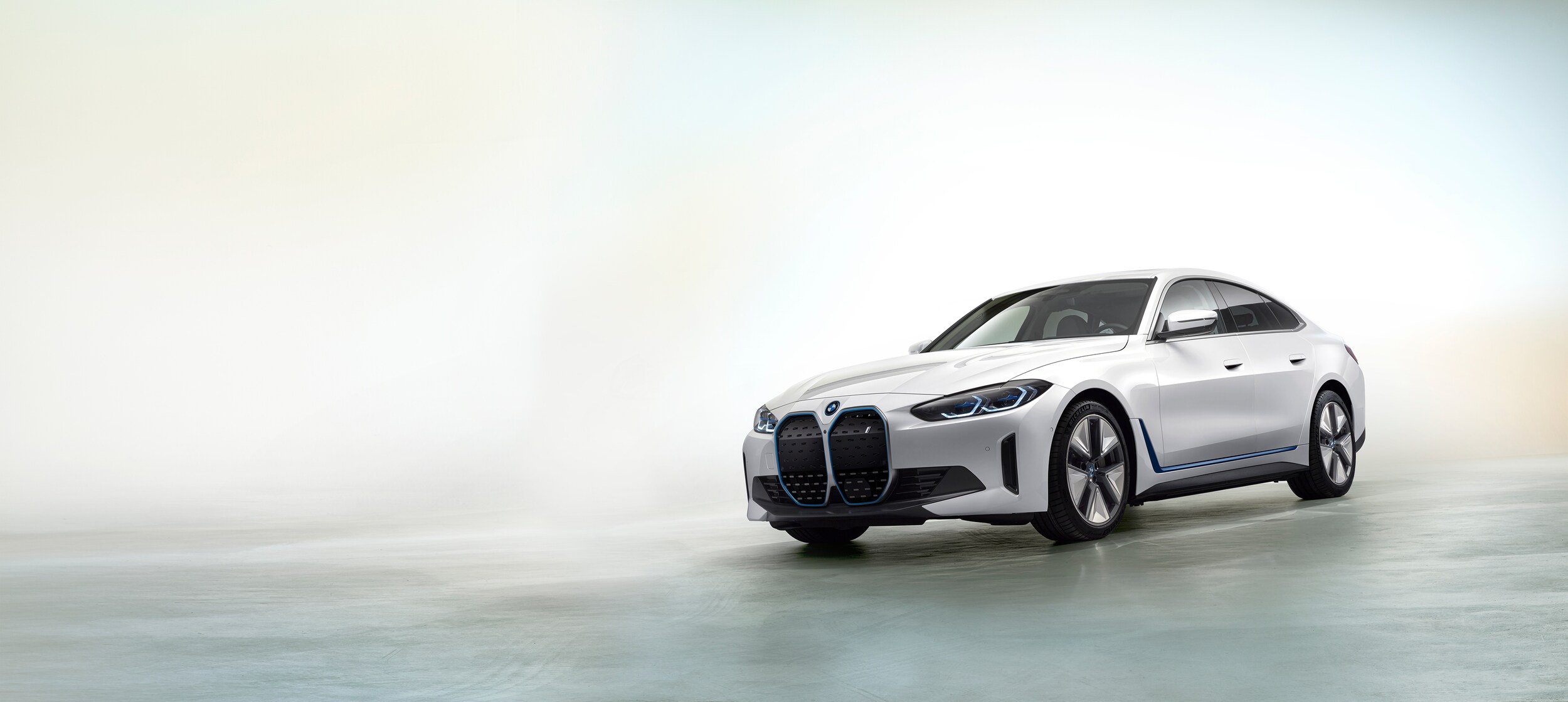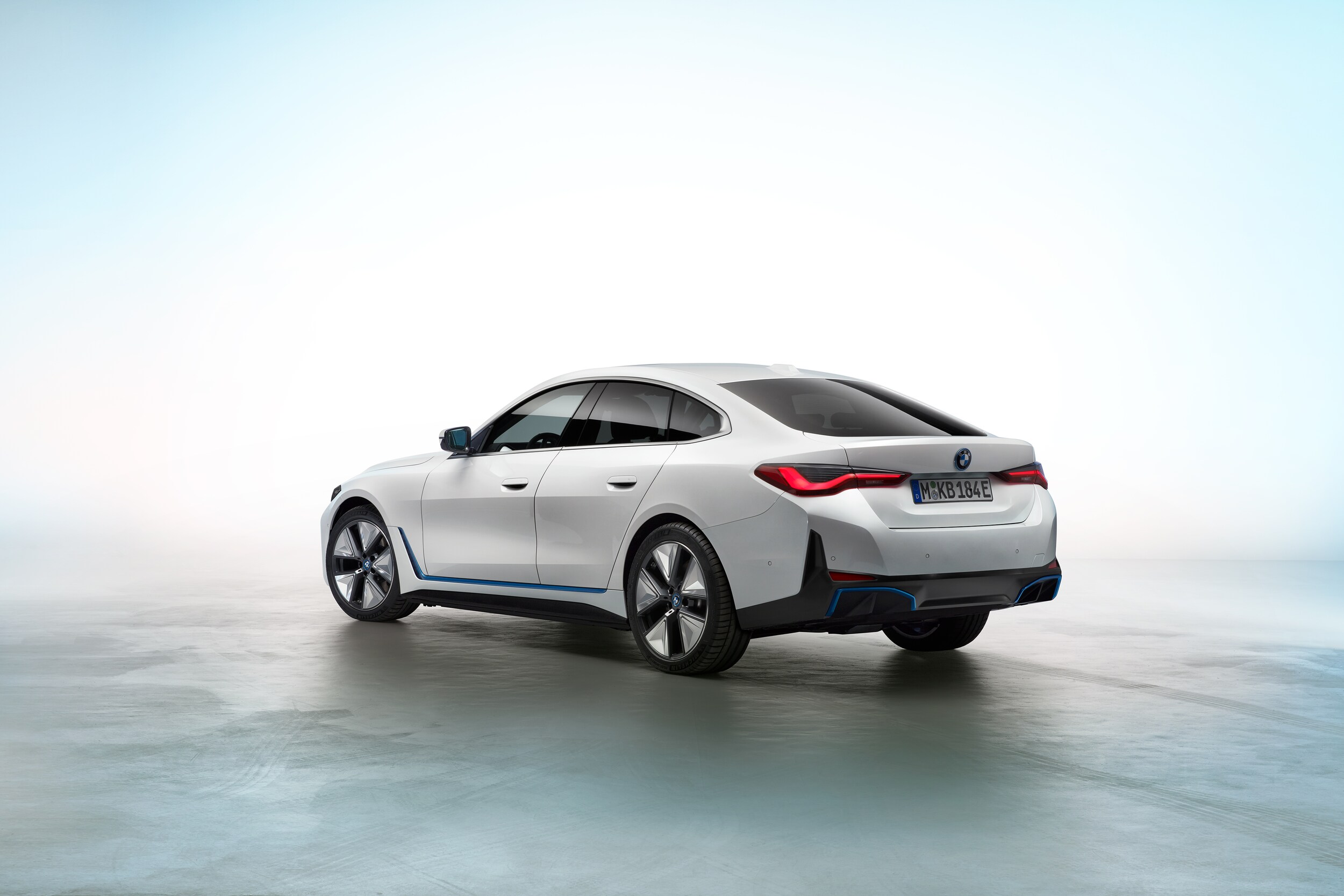 Performance
One of the most impressive features of the new BMW i4 is its performance capabilities. The car comes with two distinct electric motors depending on the trim. The base model is powered by an electric motor that produces 335 horsepower, allowing it to accelerate from 0 to 60 mph in about five seconds. It also boasts a top speed of 124 mph, making it a true beast on the roads around Shiloh, IL.
If you need more power, there is a dual-motor option with a total output of 536 horsepower. This motor can accelerate from 0 to 60 mph in as little as 3.7 seconds, making it one of the world's fastest sedans.
Battery Life
The base i4 model can go up to 300 miles on one charge, which is more than sufficient for any daily driving needs around Belleville, IL. Furthermore, thanks to its fast charging abilities, you can quickly power up while on the road. The 81.5-kWh battery in the dual-motor all-wheel-drive M50 is quite similar, but it can run up to 245 miles on a single charge. The entry-level eDrive35 model features a lower 66.0-kWh capacity battery that provides around 260 miles of range and a 180-kW charger. Certain i4 models, however, have a 200-kW charger, allowing them to add between 88 and 108 miles in just 10 minutes of charging at a DC Fast Charging station.
Technology
The BMW i4 is equipped with some of the most sophisticated cutting-edge technology available in a vehicle of its grade. It comes equipped with a 14.9-inch high-definition touchscreen display, an advanced sound system and a 12.3-inch digital instrument panel. The i4 also includes a number of connectivity options to keep you connected while you're on the go. Among these are wireless phone charging, a Wi-Fi hotspot, Apple CarPlay® and Android Auto™ integration and many more. The car also has voice commands, a rotary controller in the center console and a slew of other popular functions.
Safety
BMW has always prioritized safety, and the i4 is no exception. The vehicle comes equipped with several innovative safety features and technologies, including automated emergency braking, lane departure warning and adaptive cruise control. It also provides Edwardsville, IL drivers with some innovative driver-assistance technologies, including a 360-degree camera system that offers a clear overview of the vehicle's surroundings, a blind-spot monitoring system that warns you of vehicles in your blind zones and much more!
The new BMW i4 has a lot to offer you, and this is just a sampling of the amazing features you'll find when you visit our O'Fallon, IL showroom at Newbold BMW. Feel free to give us a call if you'd like to schedule a test drive!
How Can We Help?
* Indicates a required field